US Crude Oil Production Will Surge to a 45-Year-High Next Year
The U.S. Energy Information Administration raised its estimate of 2015 output by 250,000 barrels a day to 9.53 million, the most since 1970, Adam Sieminski, the administrator of the EIA, said in a statement yesterday. The agency forecast output of 8.53 million barrels a day this year, up from 7.45 million in 2013.
Global oil supplies are expected to grow by 1.3 million barrels a day in 2015, with output growth in the United States accounting for about 91 percent of that,
Note: The EIA's current forecast for 2014 is 8.53 million bpd, up from 7.45 million bpd in 2013.
Nat-Gas Inventories Rise, But Still Below Range
U.S. nat-gas in storage rose 92 bcf on Friday to 2,801 bcf. But that's still 443 Bcf less than last year at this time and 463 Bcf below the 5-year average of 3,264 Bcf.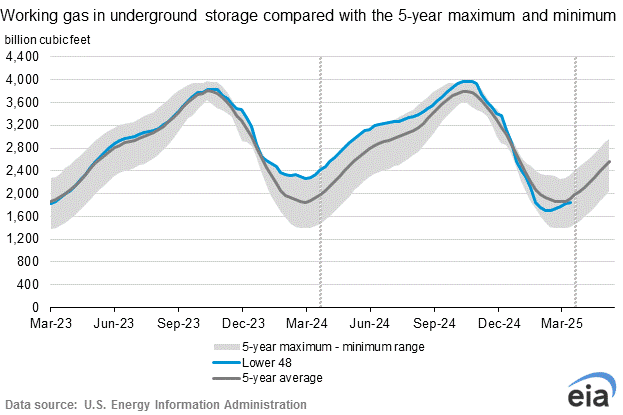 INTERESTING FACTOID: The proportion of Canadian bitumen (tar sands) produced with steam now stands at 53% and will continue to grow.
Note: More steam means less strip-mining. But you're still using the cleanest fossil fuel (nat-gas) to produce one of the dirtiest (bitumen, dirtiest next to coal).
When Ranking The Best Gold And Silver Stock ETFs, GDXJ Comes Out On Top
For investors looking for exposure to the mining sector, ETFs provide a solid alternative to individual stocks.

When ranking all of the different ETF options, GDXJ comes out on top.

SIL is also solid choice and it compliments GDXJ nicely.
Note: When miners and mining ETFs are drifting lower, this is small comfort.